Too often, engineers use traditional brute force earthquake protection methods largely because of the inflated cost of seismic technologies due to a lack of responsible competition. These traditional methods are all too common not because of they are the best solution, but because they used to be the most economical. Shear walls and traditional concentrically braced frames are the norm in the industry today and this is concerning. While the design methods are often sound, the execution varies greatly from one company to the next and the lack of oversight and testing has proven dangerous in many earthquakes around the world.
Quaketek strives to makes seismic technologies more accessible to everyone. Founded by Joaquim Frazao with his expertise in manufacturing and friction dampers, Quaketek was created to improve the quality of earthquake protection technologies, all while bringing down their cost. Cost effective, reliable and tested seismic technologies offer the world a better way to protect buildings against earthquakes and our vision is to bring these technologies to the mainstream.
Production Facility
Located in Montreal, Canada, the main production facility is dedicated and designed for manufacturing friction dampers. Our production facility uses state of the art and automated equipment for higher precision, better quality and reduced cost. The facility also features a dedicated and climate controlled testing area where each of our dampers is individually calibrated, tested and serialized.
Quaketek is vertically integrated and so the dampers are designed, fabricated, assembled and tested all at our Montreal facility.  This provides several direct benefits:
Allows engineers to tailor the product for a project's technical needs without compromising manufacturability and production scheduling.
Our manufacturing is focused on building dampers and all the equipment has been selected and customized to that end. This renders the facility highly efficient and keeps costs low and quality high.
Building everything "in house" has improved lead times significantly. Being in control of the production schedule allows for quick turnarounds or just in time delivery depending on the customer needs.
Our state of the art testing rig has been custom designed from the ground up to be optimized for production. This allows us to test every damper at full stroke and load without increasing the cost of the product and exceed the testing requirements of many international building codes.
Background & History
Quaketek's history goes back to 1987 when Mr.Frazao developed the friction surface technology which limits the effects of creep, corrosion and stick slip in seismic friction dampers. The company Mr. Frazao co-founded, Mechtronix Systems inc. has since manufactured dampers used in hundreds of buildings around the world. Quaketek has continued in the tradition of high quality friction dampers using the same methods and further improved on precision and quality by investing in our dedicated production facility.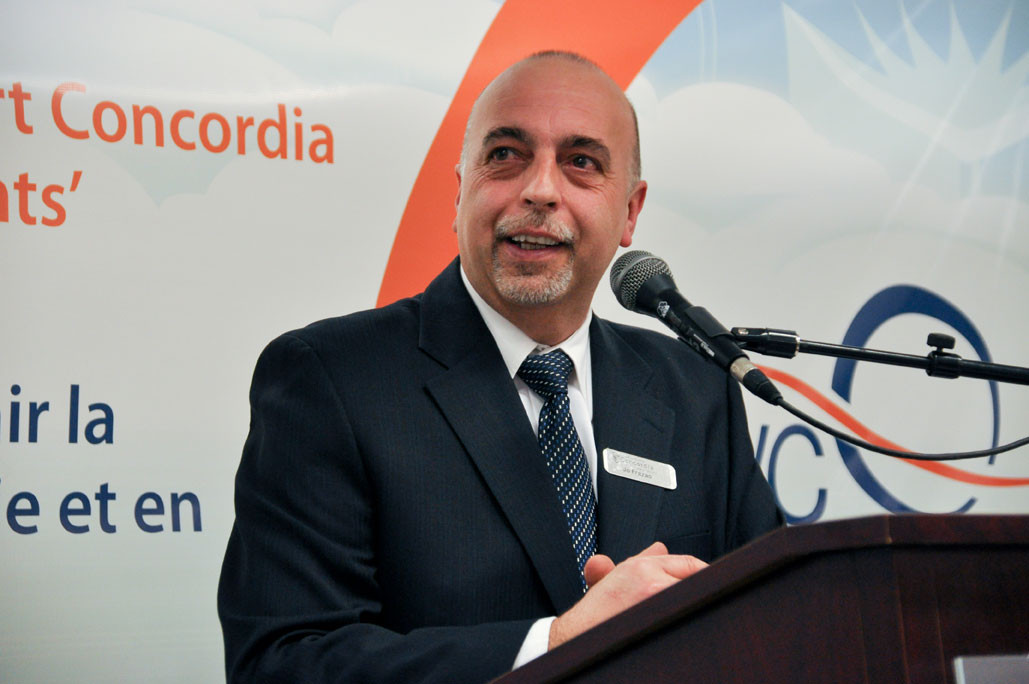 Excerpt of an interview with our founder, Joaquim Frazao: